Castle Hotels of England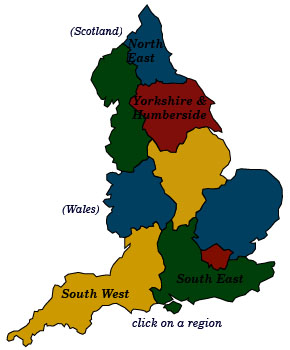 Jump to a list of all English castle hotels here or click on a region.
Haven't decided on a hotel yet? You can look at other available hotels in England with Booking.com.
When we think of English castles, King Arthur and the Knights of the Round Table are usually the first images that come to mind. The great castles of such romantic legends still proudly dominate much of the English countryside, giving us a glimpse of a fascinating era of British history. The good news is that most are open for exploration and a few are even castle hotels.
Before the Norman Conquest only a few castles had been built in England and Wales, all of them of the wooden motte and bailey variety. When the Normans invaded in 1066, they continued this type of construction, often erecting a "castle" in eight days.
Not until the reign of Henry II did stone castles begin to proliferate. When the Crusaders returned from the Holy Land, they brought back new and more sophisticated designs, such as the concentric style of castle, and castle-building reached its peak.
But by the time of the War of the Roses (1455-1485) castles no longer had any useful function and most began to fall into disrepair. When Henry VII came to the throne in 1485, he banned all private armies and forbade the wearing of family livery. Gunpowder became a government monopoly and was impossible to obtain without a license. The defensive function of the English castle ended once and for all, although castles continued to be important in Scotland for a while longer.
Just as significant to British architectural history are the great and stately Elizabethan, Jacobean, and Victorian manor homes that took the place of the traditional castle. Many of these manor homes include a number of castle-like features and are sometimes incorrectly referred to as castles.
Some great reasons to visit
Every region of England is filled with charm and history!

North East Explore charming villages, historic abbeys, one of the most famous walls in the world, and dozens of castles.

South East Come to this region to find some of the most picture-perfect countryside in England, storybook villages, dozens of mighty castles, and grand country houses.

South West boasts some of the most beautiful and historic countryside in England. Here you'll find quaint villages, beautiful national parks, seaside resorts, and spectacular coastal walks.

Yorkshire & Humberside Bleak moorland straight out of a Brontë novel, ragged coastline, broad sandy beaches, and some of the most dramatic scenery in England highlight this vast region.