Castle Hotels of Portugal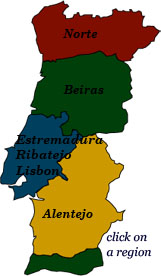 Jump to a list of all Portuguese castle hotels here, or click on a region.
Haven't decided on a hotel yet? You can look at other available hotels in Portugal with Booking.com.
Windswept fortresses, stunning mansions, and refined monasteries and convents offer unforgettable accommodations in unspoiled countryside, lush valleys, historic cities, and along dramatic coastline. Surprisingly, Portugal remains one of Europe's least traveled destinations.
Portugal's castles were first built in defense against the Moors during the period known as the Reconquista from the 8th to the 13th century, then against the Spanish from the 13th to the 17th centuries. Most of these castles have double perimeter walls surrounding a massive square tower. The pyramid-shaped merlons suggest the former Moorish influence.
Portugal is also one of Europe's most ancient countries, its nation-state established in the 12th century. Two hundred years later, its mariners discovered a sea route to the East, and unbelievable wealth poured in. Grand buildings were constructed, marked by European Gothic, Renaissance, and baroque styles.
A unique Portuguese style known as Manueline, which is essentially late-Gothic with influences of the East, distinguishes much of the architecture of the country. Ornamentation, especially with themes regarding the sea, is its main feature.
You'll find Portugal a wonderful destination, with friendly people, an outstanding natural diversity, and filled-with-tradition villages that have changed little in centuries.
Some great reasons to visit
Every region of Portugal is filled with charm!

Alentejo Great expanses of rural land stretch across nearly a third of Portugal with uncluttered horizons, blissfully empty roads, and a slow pace of life. More often than not, you'll find a castle (or the remains of one) on a nearby hilltop.

Beiras In Portugal's heartland, you'll find an enormous range of diversity among its rocky coastline, lush forests, and high mountains

Estremadura/Ribatejo/Lisbon Some of Portugal's most magnificent architecture is only a day trip away from the country's capital.

Norte Rural and unspoiled, the northern region of Portugal has some of the country's best cultural sightseeing.